"CREATE A
DIFFERENCE OR
THINK ABOUT DOING
SOMETHING ELSE"
Hitesh is presently the founder and CMD of Ranveer Realty Consultant Pvt Ltd is also the Zonal Head (Central)- National Association of Realtors, India apart from being the Vice President- Indore Realtors Welfare Association and Executive Secretary- Rotary Club of Indore- Meghdoot.
To be the India's preferred real estate consultancy company, providing the most creative and innovative services on a consistent basis, to drive meaningful value to our clients and stakeholders.
To excel in every facet of our operation including; client satisfaction, operating systems, team development and profitability.

"OUR VISION,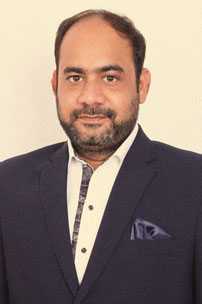 DEVENDRA UPADHYAY
Director
An MBA in Finance and Marketing from DAVV with over 9 year of rich experience in Sales and Marketing, Project Marketing, Commercial Leasing and operational management at Real Estate domain In Indore, Mr. Devendra Upadhyay has been a guiding light and a source of strength for our team.
He is also a member of NAR, IRWA, and UAR to name a few. He has been instrumental in strengthening relationships with all leading consultants and real estate developers and leaders.
CORE COMPETENCY
Commercial leasing, premium and affordable housing solutions and end to end project solutions, Team Management, customer relationship,  and market research.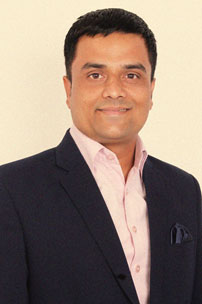 With core competency in public relations, analytics, IT and communications, Mr. Amit Dubey has been a lead figure when it comes to business development and opportunity mining at Ranveer Realty. He is a commerce graduate with rich experience in relevant spheres of operations. Apart from his stint with us, he has been instrumental as a team player with brands such as SDL Multilingual Solutions Pvt. Ltd., Mumbai.