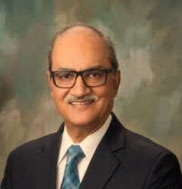 RAVI VARMA
Chairman
NAR-INDIA
It is my pleasure and privilege to have worked with Hitesh Thakur for a little over 2 years in the NAR-INDIA Governing Body. He has natural leadership qualities and has great communication skills. Whatever task he was given, at NAR-INDIA, he has performed with excellence. He has a positive mind set and in a group situation is always "Part of the solution" and not the "Problem". He has conducted a very successful convention/conference in Indore which was greatly appreciated by all who had the good fortune to attend.  In 2016 he was singled out by the then president Mr. Vijay Sarathi as the best performing member of NAR-INDIA Governing Body.
He is the Zonal head of Central Zone of NAR-INDIA and under his leadership we are seeing a revitalization of the Zone and its constituent associations. On a personal note he is a good singer who has entertained us on many a occasions.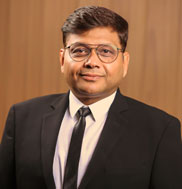 BHUPENDRA JOSHI
Chairman
IRWA (Indore Realtors Welfare Association)
In my 10 year long association with Hitesh, not even ones has come any issue between us. He is like my younger brother when it comes to personal relation and on professional grounds, he is a professional with great entrepreneurial and leadership skills. He puts his full effort and energy to get a deal done. He also makes it a point that everyone around him should get benefitted from his deeds. Above all IRWA Convention- "Being Realtor" would not have been possible without his dedicated and unconditional support.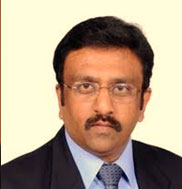 VIJAY SARATHI
Past president
NAR – INDIA
When I first met Hitesh 4 fours ago, I was sure I could see an enthusiastic Young entrepreneur who can provide value given an opportunity in the real estate business of Indore by thinking creatively about this field and developing new ideas to attract ideal clients.
While he proved us right in business he also placed himself in the position of central zone head in NAR-India. With his hardworking skills I am sure his growth would be multiple and he will soon be a thoughtful leader in the Real estate fraternity.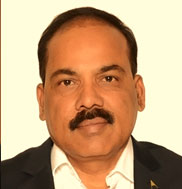 SHARAD GHADGE
Administrative Officer
Oriental Insurance Co INDORE
Dear Hitesh before meeting you I was not having good impression in my mind about peoples dealing in land & property but after meeting you my  mind changed & I accept that in every profession there used to be good & bad people. You are different from others dealing in property & one can trust you without any doubt in his mind.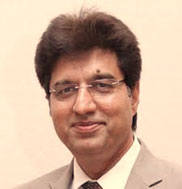 VINOD THAKKAR
CEO
Square Feet Property Consultant Pvt. Ltd. MUMBAI
Hitesh Thakur from IRWA have been very active at NAR – INDIA for so many years and have contributed a lot by organizing amazing convention for central India which was attended by more than 800 realtors across India. Hitesh is young and dynamic leader and always ready to give his best for the real estate fraternity. He is doing great job as a central zone head at NAR-INDIA I wish him all the best for his future endeavors.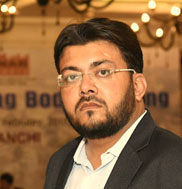 AMIT JAIN
Director
Subh-Labh Properties
RANCHI
Hitesh is one of the finest people in real estate industry with perfect market knowledge and ideal code of conduct of working with ethics and transparency. Rising star keep going.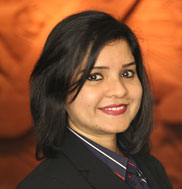 SWAGATA
Ex- Manager Operations
Ranveer Reatly Consultant Pvt Ltd
Currently working in USA
"Ranveer Realty is a great place to work! Here is a list of reasons why: Family friendly, flexible work schedules, suggestions for changes are received openly, easy to implement changes, great co-workers, friendly environment, lots of learning opportunities, senior staff seems to really care that employees are happy and motivated, plenty of celebrations and lots of reasons to celebrate, company has strong community presence, company has a good reputation in the community so I am proud to refer people to work at Ranveer Realty. The company promotes a healthy work environment.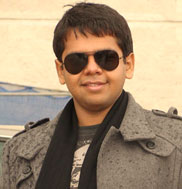 HARSHAL SHAH
Bombay Hospital
INDORE
Mr. Hitesh Thakur is a great Realtor who is very efficient and knowledgeable. He is very professional and always kept us up-to-date with everything we needed to know. He was always ready to offer professional advice whenever required. The best part of him is he takes very personal interest in your needs and provides the best possible deals.
I wish him all the best.